Enjoy a hassle-free air-conditioned, private minivan taxi from Krabi Airport to Koh Lanta which will transfer you door-to-door from airport to hotel. The minivan driver will be waiting for you in Krabi Airport Arrivals area.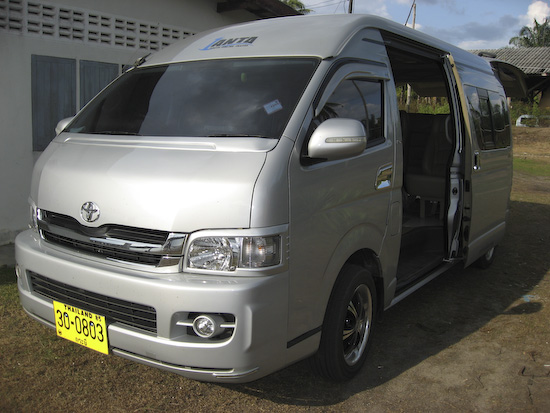 Koh Lanta Private Taxi Transfer Minivan
The journey time in the minivan from Krabi Airport to Koh Lanta takes between 1.5 to 3 hours as there are two car ferry crossings on the drive from Krabi to Koh Lanta. We recommend you bring water and snacks which can be purchased before leaving Krabi Airport. The minivan driver will drop you right at the front door of your hotel on Koh Lanta.
Krabi Airport to Koh Lanta Taxi Minivan Cost: 3000 Thai Baht total
[approx Euro 80 | $AUD 95 | £65 | $USD 99 ]
Maximum number of passengers: 6 people.
The 3000 Baht price is for the whole minivan, not per person!
(If you want to get to Koh Lanta more quickly, book the Koh Lanta Speedboat Express Transfer. The express transfer costs 3900 Baht for 2 people | 5850 Baht for 3 people | 7800 Baht for 4 people and takes approx 1 to 1.5 hours)
Book Your Private Minivan Transfer
Questions? Please Let Us Know!
If you have any questions before or after making your booking,
you can email us using the contact form on the left
Koh Lanta Private Minivan Interior
Just Want To Ask A Question About Koh Lanta Taxi Transfers?
If you do not wish to pay now but simply want to make an enquiry about your Koh Lanta taxi transfer requirements, please use the contact form below. We can discuss your transfer needs. Once you are happy to proceed, we will then send you a PayPal Invoice for the transfer cost. This can be paid with any major credit card. You DO NOT need to be a member of PayPal to pay it. Once the Deposit is paid, your booking will be secure and the taxi will be waiting for you on arrival.
Krabi Airport – Koh Lanta Taxi Enquiry
We can also send a 4 wheel drive private car to collect you if there are 3 people or less for 2500 Baht. Please note legroom is slightly restricted in the backseat compared to the minivan.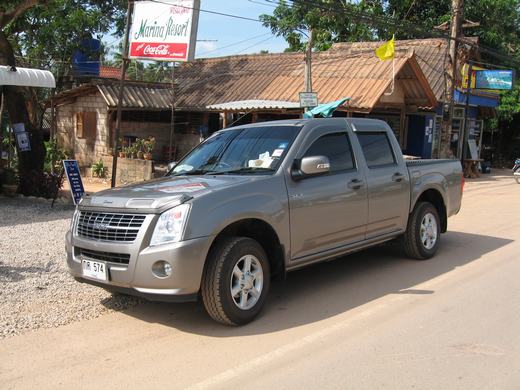 Koh Lanta Private Car Transfer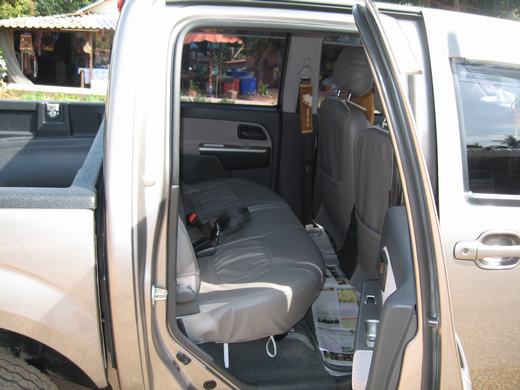 Koh Lanta Private Car Transfer Interior
We also provide transfers to Koh Lanta from many other destinations in Thailand:
Other Koh Lanta Taxi Destinations - all prices are one way:
You can book Koh Lanta hotels online too – please advise us which hotel you are staying at when you make your Minivan booking. For a complete list of recommended Koh Lanta hotels, please visit our Koh Lanta Hotels page. Below are four of the most popular hotels and Koh Lanta villas for hire on the island.
Enter your holiday dates below and see which Koh Lanta hotels are available for you:
BOOK KOH LANTA HOTELS
Enter Your Holiday Dates To See All Available Koh Lanta Hotels
Guaranteed Lowest Price
Instant Room Confirmation
Honest Customer Hotel Reviews
You can read more info about the amenities of Krabi Airport as well. We recommend you bring water and snacks (which can be purchased as you exit Krabi Airport) for the journey to Koh Lanta.
More Koh Lanta Beaches:
See Our Other Pages About Hotels On Koh Lanta
:: Book Koh Lanta Hotels online with Agoda. Best Price Guarantee!